Remacro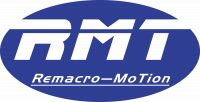 Remacro is the most modern and largest manufacturer in China. We and Remacro have been working closely together for many years.

As an OEM, Remacro manufactures the majority of our products. This enables us to guarantee high product quality and sustainability.

Remacro itself produces a wide range of proven and high-quality shear fittings as well as accessories. For these products, we have taken over sales exclusively throughout Germany.